Within most businesses, workplace health and safety is critical. They can result in matters of life and death, especially in sectors like the construction industry.
AT GoFantastic, we know that the construction industry has the reputation of a hazardous work environment – abundant with H&S risks. Following proper practice and regulations significantly reduces accidents from happening at work.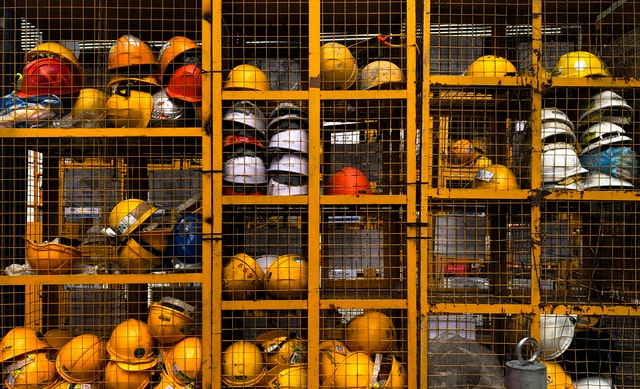 That's why we're here with this guide. To list the importance of health and safety in construction, explain how significant risk assessments are, and how to reduce potential workplace accidents and injuries from affecting your staff and business.
For professional services, do not hesitate to get in touch and book an expert today.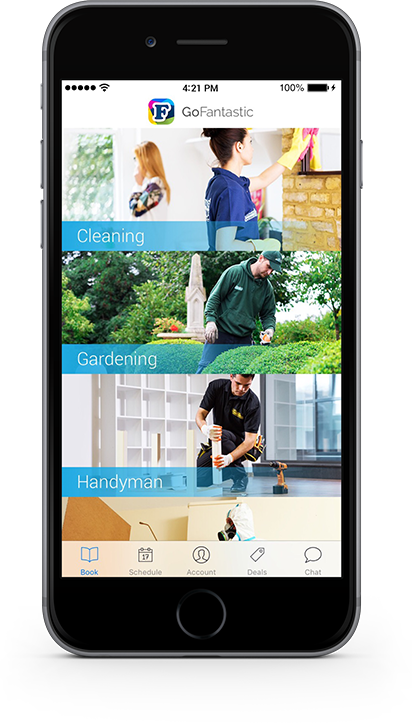 The Importance Of Health & Safety In The Construction Industry
Before starting any construction project or assignment, health and safety should be one of your highest priorities. Riskier tasks mean a higher record of severe injuries, accidents, and unfortunately, sometimes even fatal endings.
Levels Of Injuries & Accidents
As the injury rate with construction sites is greater than most industries, the waves of consequences are highly likely to affect your business. Like lost work hours, increased absences, unsatisfied employees, bad reputation, or even worse – lawsuits.
Common injuries include slips, trips, and incorrect manual handling. That's why prevention is key within the industry.
Provide training to your construction staff so everybody is:
Aware of the risks in the task.
Know how to use all tools and equipment correctly.
Use the correct safety wear and protection guards.
Construction Work & Legislation
Under UK legal regulations, construction businesses should comply with the following laws:
Who Does The Responsibility Lie With?
It is a legal requirement for all employers to have the correct health and safety procedures in place.
Missing or incorrect work practices can prove detrimental to your business. Employers could face tribunal hearings, compensation pay-outs, business closures, and possibly even imprisonment.
The HSE can find your construction business guilty of malpractice if you don't comply with H&S regulations. They can investigate the matter and take action against your business.
If an employee witnesses improper health and safety practices, they can raise it to the HSE. From injured workers to incorrect work training – they can all lead to terminated projects and further investigations.
Construction Sites & Risk Assessments
Risk assessments are usually required for most businesses. But it's especially important within the construction sector. Your choice of risk assessment will depend on the type of duties your employees perform and your business as a whole.
Here are four examples of risk assessments in construction:
Preliminary Risk Assessment;
Qualitative Assessment;
Semi-Qualitative Assessment;
Quantitative Assessment.
Preliminary Risk Assessment
This involves an informal risk assessment which determines the outline for the full version. Preliminary risk assessment spots which tasks have serious injury risks, requiring a full assessment.
Qualitative Assessment
This involves a small array of simple workplace risks which go through a straightforward assessment. This is subjective to the assessor, as they'll make an informed judgment for the process and relevant materials.
Semi-Qualitative Assessment
In these cases, risk assessments are required to be more thorough. Because these tasks involve specialist techniques, the risk assessments will require expert knowledge and guidance.
Quantitative Assessment
This is used for large and hazardous tasks, such as disposal of construction waste, which needs reliable methods. These tasks use historical data, as they normally revolve around complex and high-risk processes.
The intention behind these risk assessments should remain objective. But through historical data and construction models, they do commonly become subjectively influenced.
What Should You Include In A Construction Risk Assessment?
By following assessment regulations, you can exponentially reduce workplace risks and serious injuries. The HSE presents guidance in 'Risk Assessment: A Brief Guide to Controlling Risks in the Workplace'.
Here are the steps you can follow for a construction risk assessment:
Identify Workplace Hazards
List all potential sources of hazards within your work site.
You must identify:
Check accident reports kept in your business records.
Think about long-term hazards to employee health.
Follow manufacturers' instructions for certain tasks and equipment.
Comply with governing health and safety laws, regulations, and best practices.
Consider Those Subject To Risks
Once hazards are recorded, think about who might harm and to what extent. This must include employees, as well as other individuals like the public, contractors, or clients.
They also consider vulnerable employees, like those with disabilities or non-English-speaking workers.
Create Your Risk Precautions
Evaluate hazards and decide what precautions need to be placed. Determining this depends on how much harm could occur and how severe the injury might be, comments home & construction waste professional Luke Hancock.
You could introduce precautionary methods through practices like compulsory training or using the correct form of PPE.
Rate & Prioritise Risk
By rating the risks of each hazard, you can prioritise and deal with each one effectively, comments frontline work experts Blink. For simple work systems, you can rate hazards as low, medium, and high. But for more complex settings, you can score each hazard individually based on its severity and potential repetition. That way, these risks can be either eliminated or controlled, the experts note.
Workplace precautions and hazard control measures come down to a few simple steps:
Plan;
Organise;
Control;
Monitor;
Review;
Record.
Record & Review Risk Assessment
By law, you must have risk assessments in place if you employ more than five people. Work procedures should be shared with all staff members and other relevant people, like contractors, etc.
Under MHSWR law, you should record and review assessments annually and after significant events. Like, after near-misses or using new equipment.
Creating Safe & Healthy Working Environments
The more effort you put into the managing process, the higher the benefits for your business.
No matter what industry your business falls under, aim to create a safe and healthy workplace. Watch these long-term benefits strengthen your injury prevention methods. 
Health and safety training, business policies, and work procedures can reinforce your legal compliance but also employee wellbeing.
If your employees feel safe at work, they'll exude increased productivity, respect, and loyalty toward your business. They'll feel confident and equipped with the right knowledge, training, and tools for their construction tasks. 
Health and safety in construction are more than about minimising slips and trips. If done right, you can attract a wide berth of talented and qualified workers, whilst increasing employee retention simultaneously. 
And an increase in productivity means an increase in profit – reflecting positively on both your business reputation and brand.
Book 25+ professional services in less than 30 seconds!